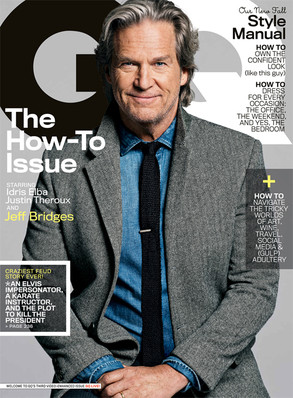 Sebastian Kim / GQ
Jeff Bridges has been happily married for nearly 40 years.
But the Oscar winner has some pretty bold advice for anyone who has a desire to cheat on their significant other.
"Well, live and learn. Go ahead and do it, and we'll see how it goes," the 63-year-old actor tells GQ when asked what advice he would give to a man contemplating being unfaithful. (Though, to be fair, this sounds as much like a warning as it does an endorsement.)
"Suppression can kind of get you in trouble, too," he added. "I was reading an interesting thing—this kind of goes with the meditation and the spiritual side of things that I'm interested in. The difference between supression and refraining. When you touch something hot, you don't have to repress the desire to touch it again."