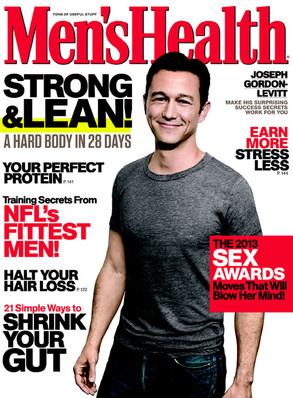 Doug Inglish/Men's Health
Already swooning over Joseph Gordon-Levitt? Then brace yourself for the 32-year-old hottie's upcoming flick Don Jon.
The actor stars in his forthcoming self-directed and self-written film, which centers on a New Jersey stud whose addition to pornography inhibits his ability to find happiness with his potential true love (played by Scarlett Johansson).
"Porn's fine," the Men's Health October cover star tells the mag. "I'm aware that it can be hateful toward women. It can be addictive. It can get ugly. But it's only damaging if you allow it to be."
While JGL's personal opinion regarding porn may be a bit polarizing, his perception of costar ScarJo is seemingly something on which we can all agree.