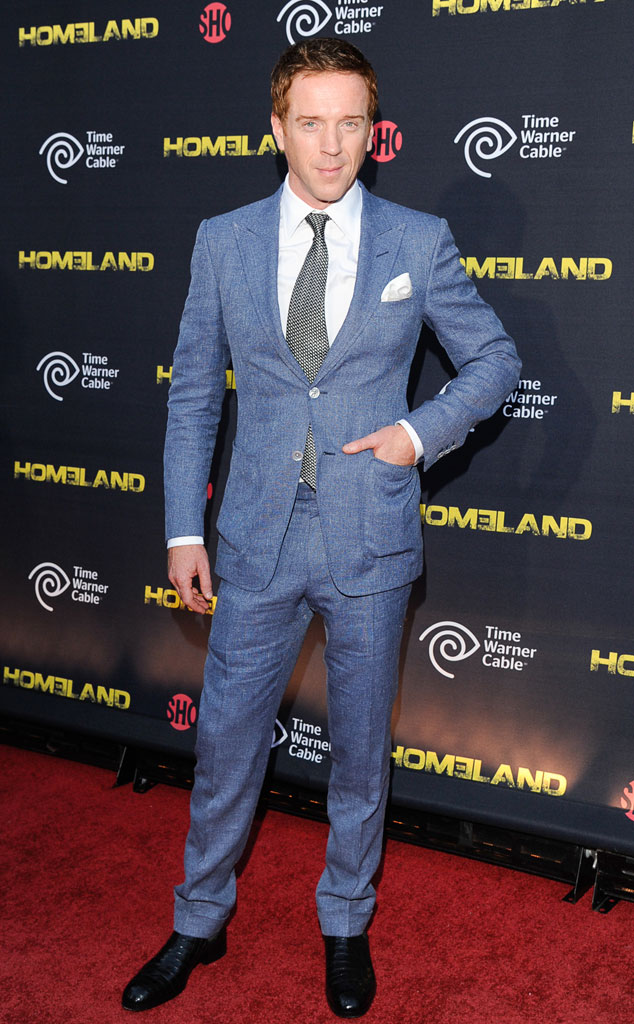 Dave Kotinsky/Getty Images
The name's Lewis, Damian Lewis.
In the latest issue of Esquire, the Homeland star opened up about his dreams of playing James Bond one day.
"Yes, I think it would be wonderful," he said of portraying 007. "Daniel [Craig] is doing an amazing job and he'll continue to do it for a bit. But if it ever comes to that, I'll cross that bridge when I get to it."
But when it comes to other famous roles in Hollywood, Lewis admitted that he'd be slightly hesitant about taking on some roles of the superhero variety.
"You just have to do what seems interesting at the time," he explained. "If someone said, 'We want you to play Amazing-Man in the next Amazing-Man franchise,' I suspect one year it would feel right, the next year it wouldn't."