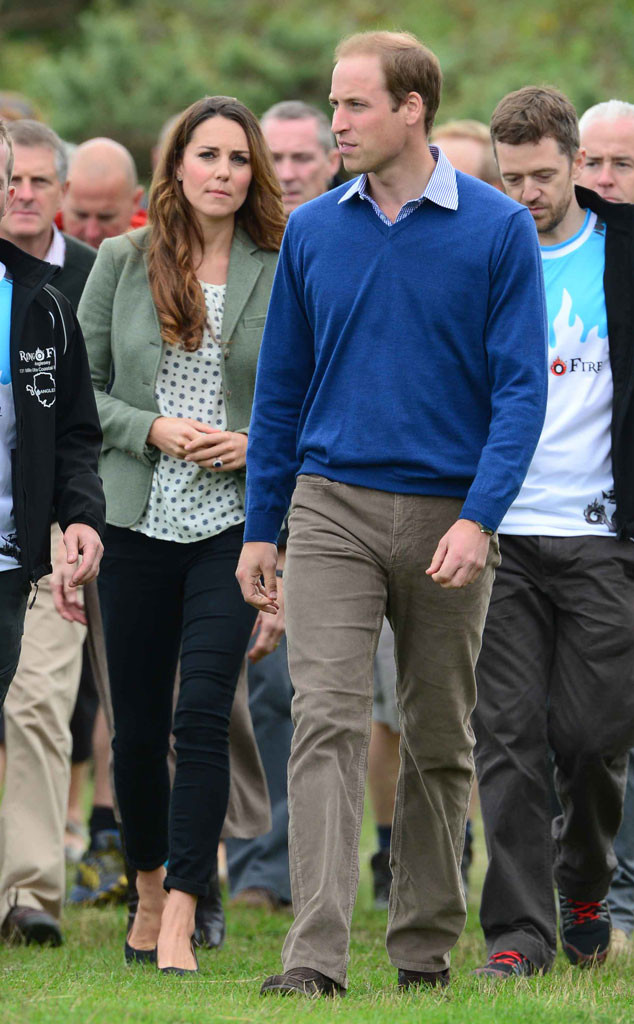 James Whatling / Splash News
Everyone was thrilled to see Kate Middleton step out with Prince William for her first public appearance since giving birth, but one question remained: where was little Prince George?
When asked how the little one, who is almost six weeks old, is doing, she said, "He's very well, thank you. He's sleeping at the moment."
She added that his "grandma" was taking care of him at the time—referring to her mother, Carole Middleton.
During the Duke and Duchess' outing at a running event on the island of Anglesey, the couple seemed relaxed and refreshed to be greeting the runners and residents of the town they've lived in for years.