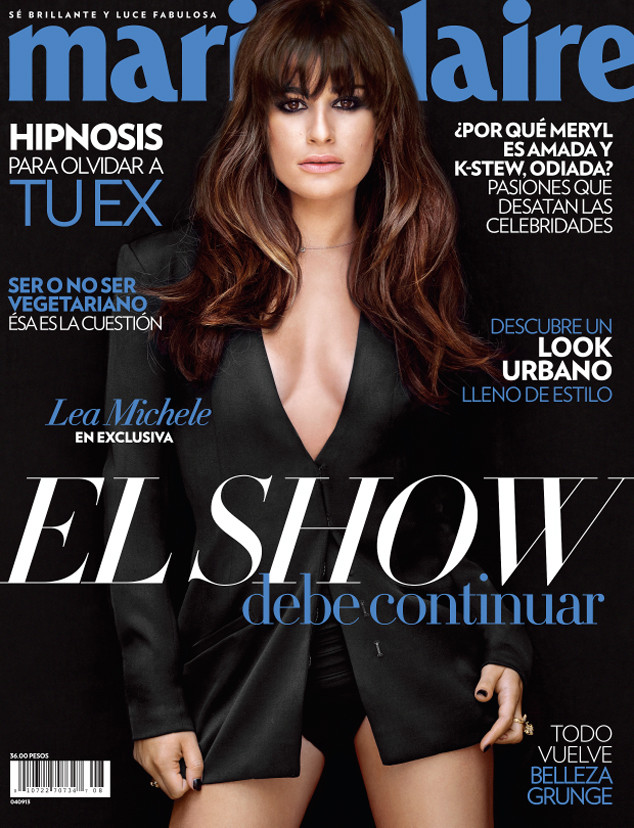 Maire Claire Mexico
A beautiful Lea Michele graces the cover of Marie Claire Mexico's August issue (on newsstands July 30), but that day has now become a bittersweet memory.
Last month, the Glee star was surprised with a visit by her beau Cory Monteith, who wanted to show his leading lady some support during her photo shoot at The Crescent Hotel in Beverly Hills.
Lea Michele tweeted about the cover shoot—which took place on June 7, just five weeks before Monteith's death—telling followers, "What an awesome shoot today! Such a pleasure gracing the cover of one of my fav mags! So excited for you guys to see! Xo."