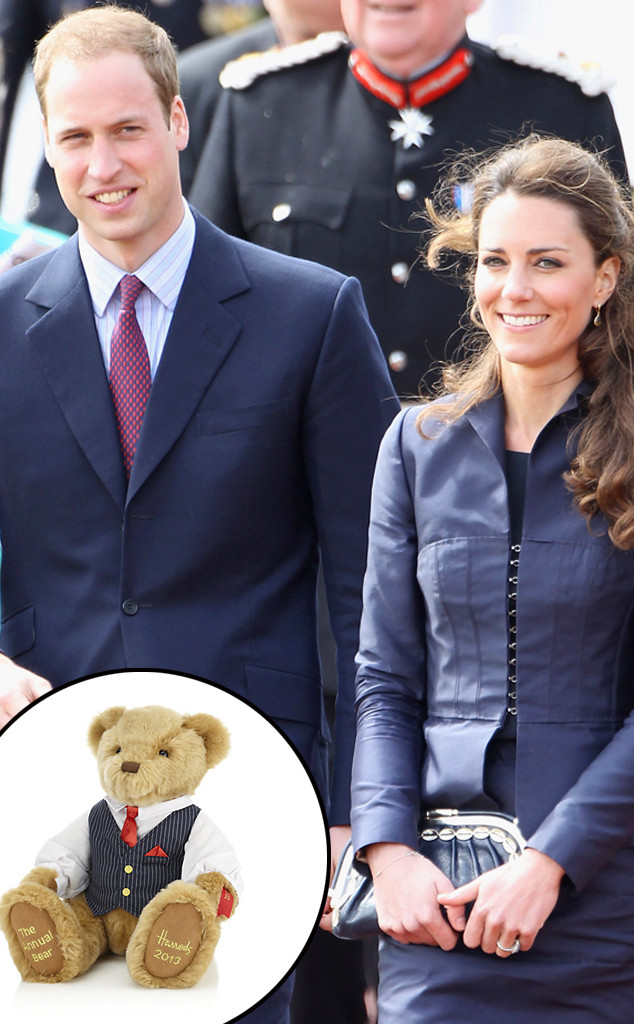 Chris Jackson/Getty Images; Harrods
Heads of state and foreign governments haven't been the only ones buying up gifts for the royal baby, who was finally born this afternoon.
It turns out that Prince William purchased a teddy bear from famed London department store Harrods a few weeks ago as a surprise for wife Kate Middleton, a source exclusively confirms to E! News.
He then gave her the bear shortly after she gave birth. And this isn't just any bear...