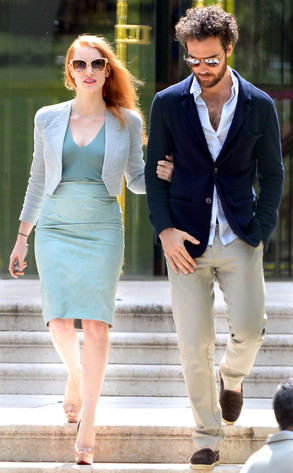 AKM-GSI
Jessica Chastain may have a hot boyfriend, but you won't catch her flaunting the romance on a red carpet.
At least not right now.
"Sometimes when someone [in the press] asks me about my dating status, I get really quiet about that because I want to protect it," Chastain, whose boyfriend is Italian fashion executive Gian Luca Passi de Preposulo, told me during an excluusive interview at the Maui Film Festival where she received the Nova Award. "When I'm engaged someday—who knows to who—I'll probably be more open about it."
Chastain worries that being so public could come back to haunt her.