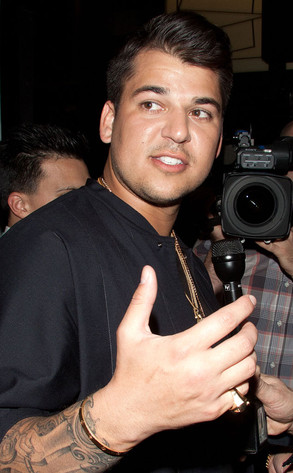 STARPICZ / Splash News
All charges against Rob Kardashian stemming from an alleged paparazzo scuffle this past March were dropped on Thursday.
Los Angeles Superior Court Judge Edward Moreton granted a defense motion to dismiss the case after the E! star's attorney presented a signed declaration from Kassandra Perez (the photographer) that she did not want Kardashian prosecuted.
Sources told E! News last month Kardashian had pleaded not guilty to both charges.