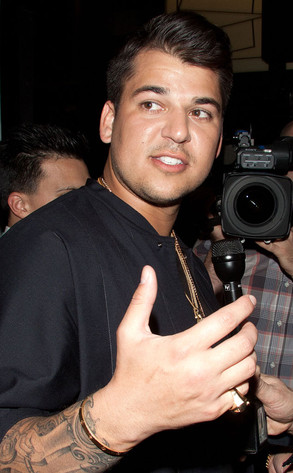 STARPICZ / Splash News
A picture's worth a thousand words, but is it worth a legal battle?
We might just find out. On Tuesday, photographer Kassandra Perez (real name: Andra Viak) filed a lawsuit against Rob Kardashian for assault, battery, theft and inflicting emotional distress during their alleged altercation last Month outside a Beverly Hills, Calif., gym.
According to Perez's suit, Kardashian, 26, "intentionally, willfully, wantonly and maliciously ran" at her after she snapped shirtless photos of him in the "public parking lot of a local gym." She alleges that she was "struck in the face and suffered severe contusions on her arm and chest, as well as damage to her property" as a result of Kardashian's "violent use of force."