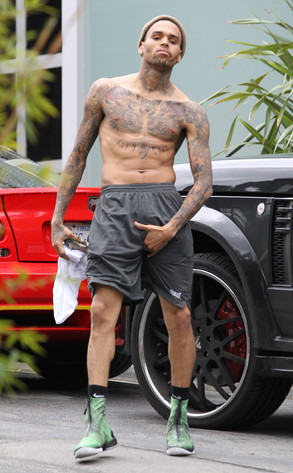 Ionu-Aceves/X17online.com
This one's for you, paparazzi!
After a long week, Chris Brown had apparently had enough—so when a photographer approached him in Beverly Hills this afternoon as the singer was getting out of his SUV, he got a glimpse of what a super-annoyed Chris Brown looks like.
It turns out he's a literal handful when he gets angry.