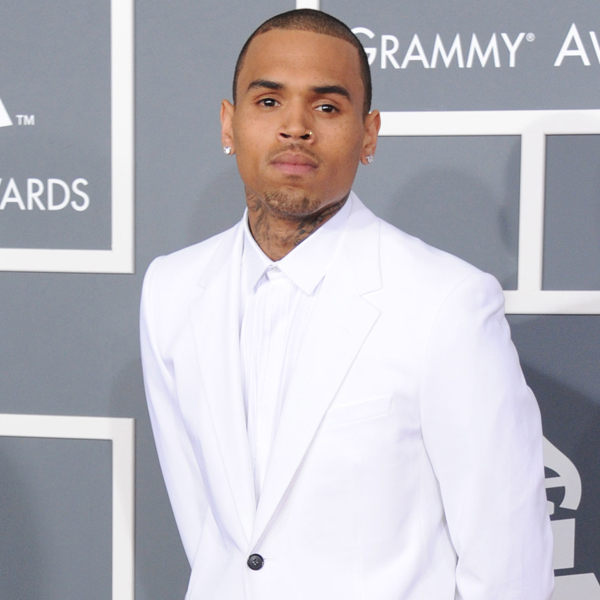 Jordan Strauss/Invision/AP
Well, no one likes to pay for parking, but Chris Brown probably shouldn't have tried to rally for the cause with so many people around watching. And filming.
The F.A.M.E. artist was caught on video Wednesday night throwing F-bombs at a valet stand outside a charity event at Pinz bowling alley in Studio City, Calif., in what was an apparent disagreement over the $10 parking fee.  
Meanwhile, a valet source with knowledge of the incident has informed E! News that there was confusion on both sides over who was going to pay what and when.
"Chris Brown arrived with his entourage in two vehicles," the source told us. "He spoke to the attendant and requested VIP parking. He told the valet he would pay them $100. The valet told him that wasn't necessary, that each car is $5. He did not give them $100."
But, even though he offered $100, the source claimed that Brown was loath to pay anything on his way out.
"When he came out of the event after 20 minutes," the source continued, "they charged him $10 for two vehicles. He got aggressive because he felt like he was there for such a short time that he didn't need to pay. The valets didn't get involved in the altercation, they just told him they'd hand the keys over when he paid the $10."
Ultimately, someone in Brown's entourage coughed up the sawbuck and they went on their way.
Another source had previously told us that Brown and his pals had been under the impression, when they returned to the car, that someone had already paid (hey, it's hard to keep track of every member of an entourage is up to) and that they were being double-charged—a perceived accounting error they obviously had little patience for.