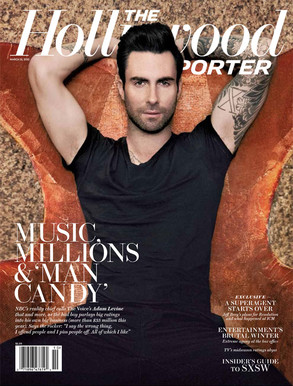 The Hollywood Reporter
Adam Levine isn't afraid to say what's really on his mind (expletives included).
The sexy rock star graces the March 15 cover of the Hollywood Reporter, in which he talks reality TV (and his much-buzzed-about stint on The Voice) plus gives his thoughts on pop stardom. And in typical Levine fashion, the Maroon 5 frontman doesn't hold back.
"I scoffed at it initially," he says of his wildly successful reality role on NBC's The Voice, and adds that his bandmates were likewise skeptical due to the reputation of reality television.