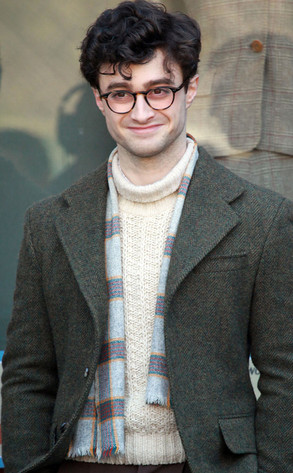 Ralph, PacificCoastNews.com
Daniel Radcliffe proves once again that he's put Harry Potter way behind him.
In his new indie drama, Kill Your Darlings, he plays the late gay Beat poet Allen Ginsberg in 1944 when a murder brings him together with fellow writers and college classmates William Burroughs (Ben Foster) and Jack Kerouac (Jack Huston).
Radcliffe has more than one sex scene, but it's the steamy man-on-man action that is most memorable—and had most people talking about when the John Krokidas-directed film premiered last night at the Sundance Film Festival.