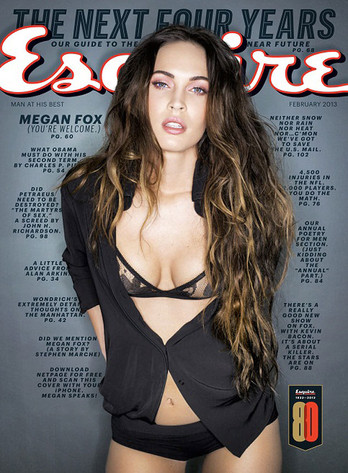 Esquire Magazine
Megan Fox is not leaving any room for misinterpretation.
The blue-eyed bombshell, who looked sexy as ever on this month's Esquire magazine, took to Facebook to clarify a comment where she compared Lindsay Lohan to Marilyn Monroeduring an interview for the mag. Yeah, it doesn't sound so bad, but it didn't come off very positive in print.
"In the newly released article that I did for Esquire, there is a reference that is made to Lindsay Lohan that I would like to clarify before it snowballs into something silly," Fox wrote.