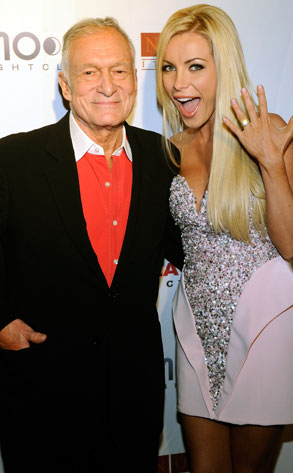 Courtesy Ethan Miller/Getty Images for Palms Casino Resort
Hugh Hefner is ringing in the new year as a married man.
The 86-year-old Playboy founder tied the knot with 26-year-old girlfriend Crystal Harris tonight at—where else—the Playboy Mansion in front of a select group of family and friends, Playboy confirms to E! News.
The bride, who is now going by Crystal Hefner on Twitter, posted photos earlier in the evening of the wedding set-up, including a close-up of the flowers lining the altar inside. (Hef later tweeted a pic of the newlyweds.)