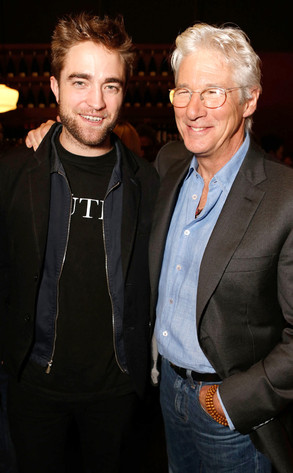 Jeff Vespa/WireImage
As everyone knows by now, Robert Pattinson met Richard Gere on Friday when he attended a luncheon in honor of the silver-haired actor's awards buzzy film, Arbitrage, at Osteria Mozza in Los Angeles.
But what you may not know is that Gere didn't exactly realize how major the Twilight star was.
"He was a perfectly nice guy, but I had no idea," Gere told me at the Governors Awards. "But I was getting calls from my wife going, 'What are you doing with him? He's so cute, but what are you doing with him?'"