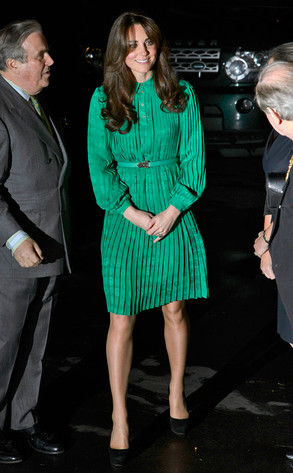 Ben Pruchnie/Getty Images
Kate Middleton, pregnant?
True, we've heard it before. In fact, you'd be hard-pressed to find a woman the world's media has been more intent on knocking up: Almost as soon as she and Prince William said their "I dos" back in April of 2011, the tabloids began their royal bumpwatch in earnest, with nary a month gone by since in which some publication wasn't trying to trumpet their supposed exclusive look into the inner workings of the duchess's reproductive system. (Need we remind anyone of Peanutgate? Or that time she—gasp—dared touch her midsection and the world nearly exploded in excitement? The girl can't even drink a glass of water without inferences being made.)
However.