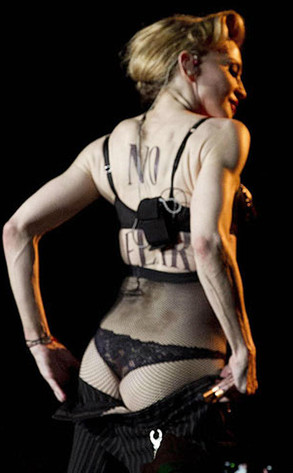 YouTube
Madonna knows sex sells—and that it can bring in big bucks for charity, too.
On Monday night at her MDNA concert in New York City, the Material Girl announced that she is "showing [my] naked ass for Hurricane Sandy victims," encouraging her audience to throw money at the stage as part of her fundraising efforts.
"If you are going to look at the crack of my ass, you better raise some cash," she told her adoring crowd.