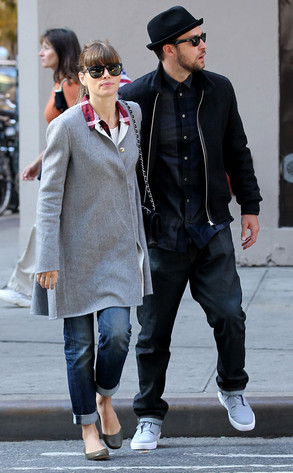 Christopher Peterson/Splash News
These newlyweds know how to keep the spark alive.
Justin Timberlake and Jessica Biel were spotted walking hand in hand after they were dropped off by a taxi at Regal Cinemas in New York City's Union Square on Sunday, and they made sure to stay bundled up in the breezy weather.
Jess wore a long gray cape coat over a casual blouse and rolled up jeans, while J.T. rocked a dark plaid shirt, pair of jeans, casual jacket and black fedora.