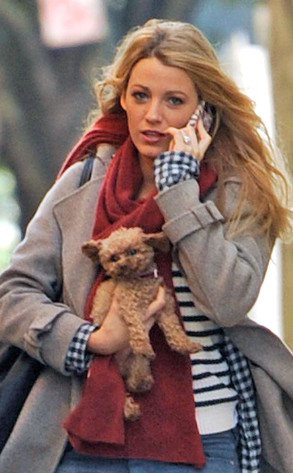 Justin Steffman / Splash News
Blake Lively is one doting mom—to her and Ryan Reynolds' dogs!
The newlywed 25-year-old brought her Maltipoo, Penny, and her hubby's rescue mutt, Baxter, to work Thursday morning. Carrying Penny in her arms, Lively chatted on her cell phone as Baxter followed along behind her on her way to film Gossip Girl on NYC's Upper East Side.