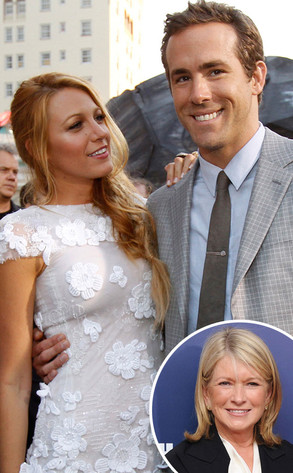 Mario Anzuoni / Reuters; Dimitrios Kambouris/WireImage
Blake Lively doesn't just have Ryan Reynolds as her husband: She's got Martha Stewart as her BFF.
Yes, the domestic goddess herself told E! News Thursday night at the New York City Ballet's fall gala that the newlywed A-listers are "friends" and "live around the corner from me [in Bedford, N.Y.]."
Martha, Blake, and Ry "hang out," she said, adding that the newlyweds are "the nicest couple. And very, very modest and nice, contrary to the parts they play."