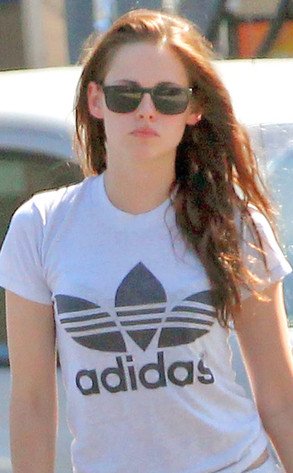 FAMEFLYNET
We know where Robert Pattinson is. And come next week and his first TV interview since Kristen Stewart's dalliance with director Rupert Sanders made headlines, we know exactly where he's going to be (with the eyes of the world's media on him, no doubt).
But no one's kept a lower profile than K.Stew herself in the wake of the scandal, as no one seemed to know exactly where the Twilight heroine was hiding out.
Until now, that is...maybe. Several sources claim to have spotted her over the past few days at Gold's Gym in Venice, Calif., but others insist the sightings couldn't possibly be true.