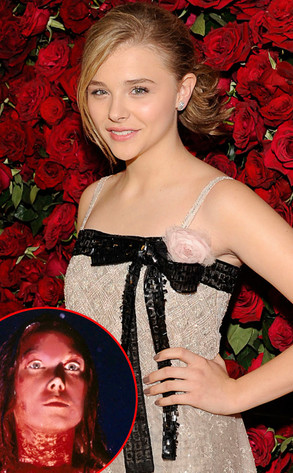 Eugene Gologursky/WireImage; United Artists
Nothing says sexy like a prom queen covered in pig's blood, right?
OK, not sexy—but the upcoming Carrie remake's take on the iconic prom scene is "amazeballs," gushes Judy Greer, who plays Mrs. Desjardin in the new flick.
Greer has seen test stills of the scene, but will be returning to Toronto in about a week to actually shoot it.