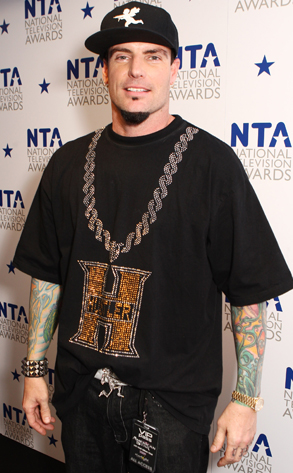 Dave Hogan/Getty Images
Adam Sandler has been gearin' up for his new upcoming comedy I Hate You Dad, and it looks like he's cast 90's rapper Vanilla Ice AKA Robert Van Winkle!
After having a one-hit wonder and dealing with domestic violence charges which were subsequently dropped, we're pretty sure Winkle's hoping this movie gets him back into the limelight.
And don't worry, he won't be portraying a rapper...