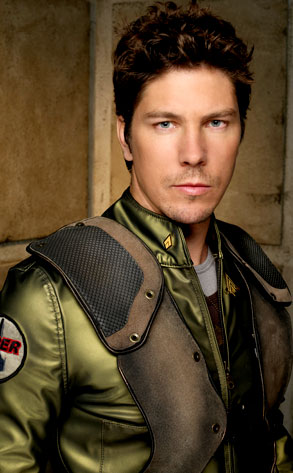 Sci Fi
Get ready for a Battlestar Galactica of frakkin' super-sized proportions.
Fresh off the announcement that the upcoming 10-episode swan-song season of Battlestar Galactica will include even longer episodes than usual, the Sci Fi Channel has announced that the cult fave will live on a tiny bit longer in the form of a two-hour movie set to air on the cable channel after the series concludes.
The stand-alone special, set in the time period immediately before the Cylon's catastrophic attack on Caprica, will be directed by Edward James Olmos and star series regulars Michael Trucco, Aaron Douglas and Dean Stockwell.