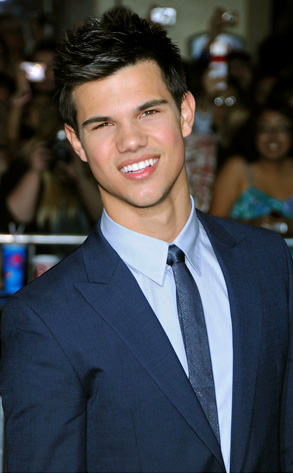 Jeff Kravitz/Getty Images
Taylor Lautner is hot and, apparently, he's also a hot commodity.
Summit Entertainment is making sure to keep its New Moon star in the family by signing him up for his first non-wolfman film, Variety reports.
In fact, the flick is so family-friendly, Taylor's dad, Dan, is producing it for the father-son joint venture, Tailor Made Entertainment, which was created to develop film and television vehicles for the 17-year-old.
Yes, we know news broke a few weeks ago that Taylor is lined up to play the title role in Paramount's potential franchise, Max Steel. However, it looks like the Summit movie will now come first.
Now, as for what Taylor Swift's muscle man will be doing…