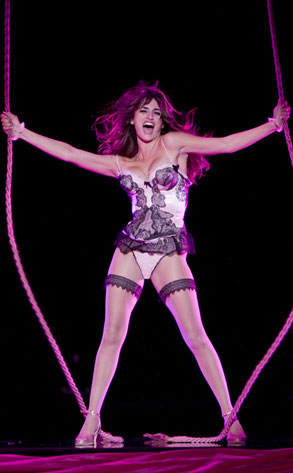 David James / The Weinstein Co.
Penélope Cruz is not happy about the way her hands look.
She really was hoping that Nine would have left them scarred.
You see, the Oscar winner, who plays a va-va-va-voom mistress of a 1960s Italian movie director in the musical flick, does a sexy song-and-dance number in lingerie that involves her slithering up, down and around a pair of ropes...