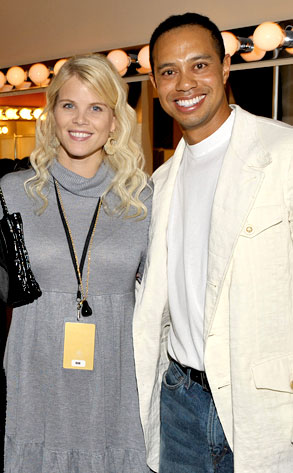 Lester Cohen/Getty Images
Tiger Woods is talking—and apologizing—again. And it's not for his traffic citation.
On the same day voicemails were released of Woods apparently making a panicked call to a former VH1 reality star, the golf great took to his website to offer a carefully parsed mea culpa.
"I have let my family down and I regret those transgressions with all of my heart. I have not been true to my values and the behavior my family deserves. I am not without faults and I am far short of perfect. I am dealing with my behavior and personal failings behind closed doors with my family. Those feelings should be shared by us alone," writes Woods.
He then came out swinging against all the gossip, innuendo and outright misinformation he says has only added more stress to the Woods clan in the wake of his solo car crash.