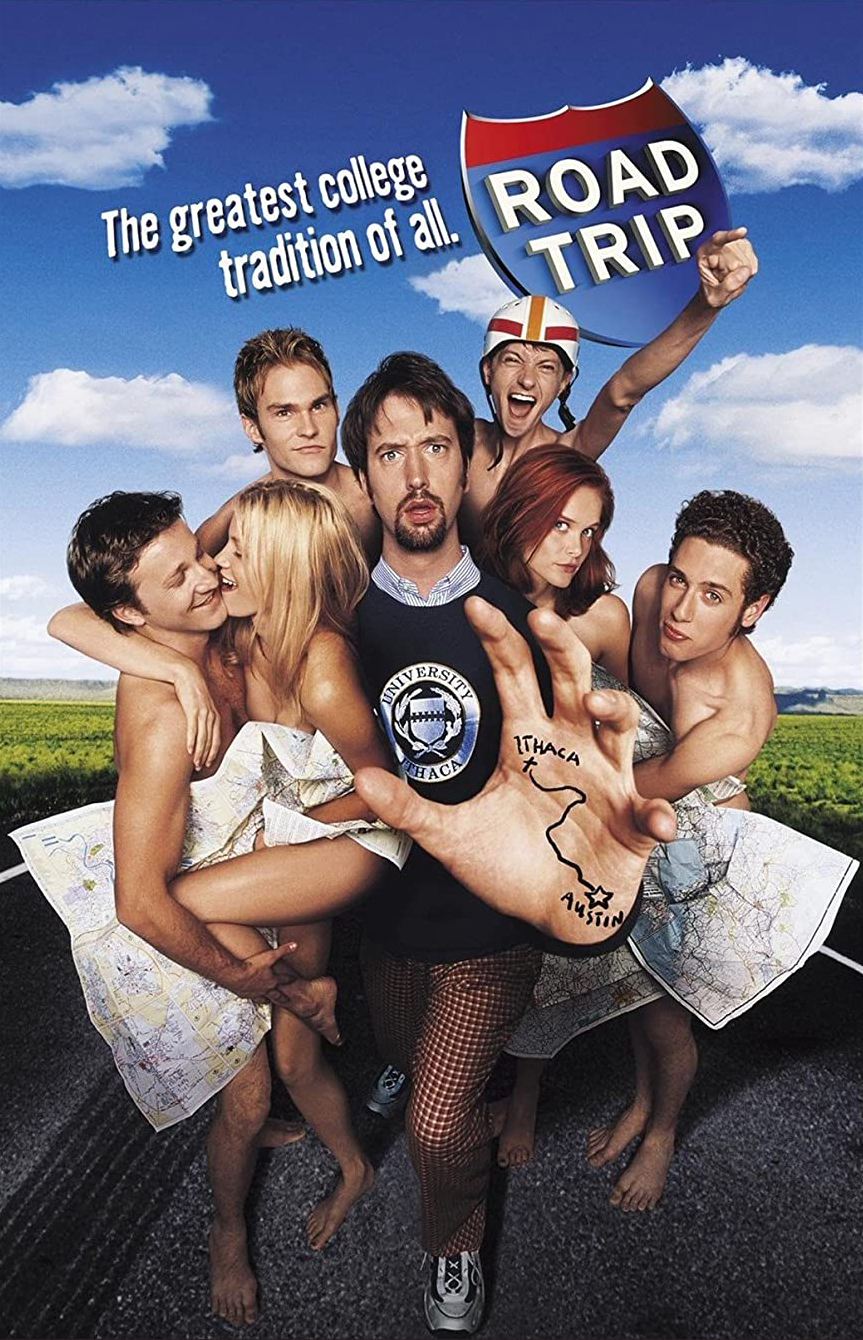 Dreamworks
How do we top Jason Biggs doing it with a pie...?
Such was surely the question on countless filmmakers' lips after the box office success of American Pie, which spurred the urge to fill theaters with debauched hi-jinks that young gentlemen especially would find funny.
Todd Phillipsperfected that formula over the course of the 00s, and he started with 2000's Road Trip, a raunchy gross-out fest cranked up to 11 about a fairly normal college student played by Breckin Meyer who hits the road to intercept a sex tape of him and a one-night stand that was accidentally mailed to his girlfriend, played by Rachel Blanchard, who's at another school. And of course he wouldn't embark on such an important mission alone...