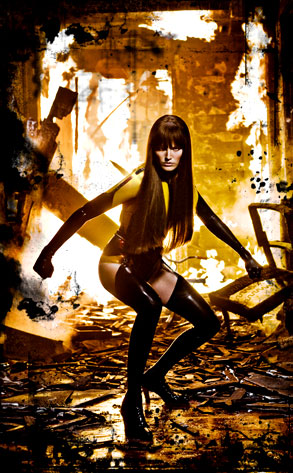 Warner Bros. Entertainment
Watchmen grossed an estimated $4.6 million in Friday midnight screenings, Exhibitor Relations reported today.
"It's not high. It's a decent gross for the [two-and-a-half-hour-plus] running time," says Jeff Bock, a box-office analyst for the company. The numbers, he adds, "don't tell us it's going to be a huge blockbuster."
Bock says the take signals somewhere around a $46 million to $50 million three-day gross, a debut that would put it in the neighborhood of Batman Begins, Superman Returns and Wanted, to name three comic-book releases, but leave it out of the reach of director Zack Snyder's 300, which bowed with $70.8 million in 2007.
Among other recent midnight-launched movies, Watchmen came up short of Twilight ($7 million), and, unsurprisingly, a very long ways away from The Dark Knight (record $18.5 million.)