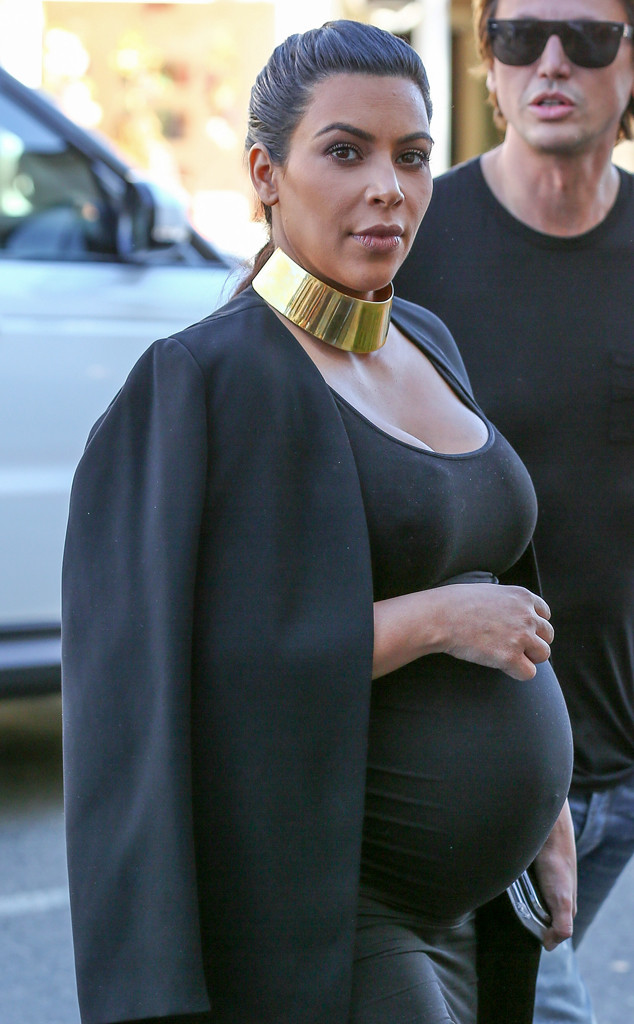 AKM-GSI
Kim Kardashian is being brutally honest about the struggles of pregnancy.
"I just don't think pregnancy and me really agree with each other," the 35-year-old told E! News exclusively this week while promoting Sunday's premiere of Keeping Up With the Kardashians. "You know, it was really hard for me to get pregnant so I do feel really blessed that I am pregnant and, at the end of the day, it is a million times worth it."
However, Kim continued, "I'm really not complaining, I'm just being honest and being honest about [it]. I hate it. You know pregnancy is not for me…You know I've heard stories forever about how amazing pregnancy is from my mom and Kourtney and that's just not the case for me and I'm not going to sit here and lie and act like it's the most blissful experience. It's awful."