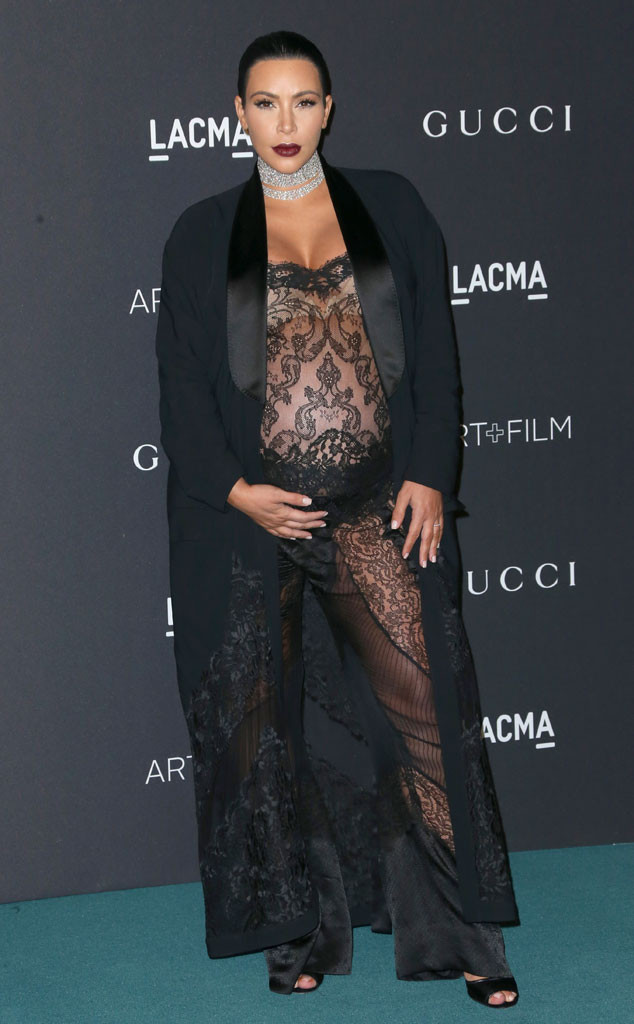 Frederick M. Brown/Getty Images
Kim Kardashian has revealed her current pregnancy weight.
The E! star is nearing her due date (Christmas Day for those of you who don't remember), and shared the number she saw on the scale with six weeks left of her pregnancy. Taking to Twitter, the soon-to-be mother of two wrote, "Ok I'm 52 lbs up today....and I still have 6 weeks to go! I got my work cut out for me!!!!"
The fact that the brunette beauty even shared the number is a big deal. Why, you ask? Well first off, women aren't usually fond of sharing their weight to the world, but more importantly, Kim has had to endure a lot of criticism from the weight gain during her first pregnancy.
As some of you may remember, the criticism Kim received over her weight from her pregnancy with North West really took a toll on her, as she recently recalled in C Magazine's 10th anniversary issue.