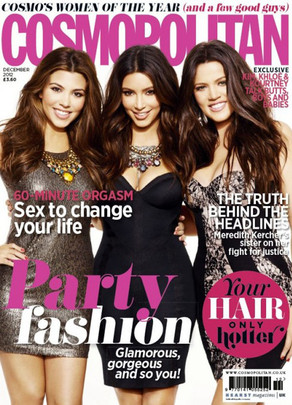 Cosmopolitan
If you happen to pick up an issue of Cosmopolitan U.K. next week, you'll be getting not one, not two, but all three Kardashian sisters on one cover!
Kim, Khloé and Kourtney Kardashian took to their blogs this morning to give us a little preview of the issue, which is due out on Nov. 7.
"So excited about our first joint @CosmopolitanUK cover which is out next week in the U.K.," wrote Kim. "My sisters and I were awarded the Ultimate Confidence Queens award for Cosmo's Women of the Year Awards!!"