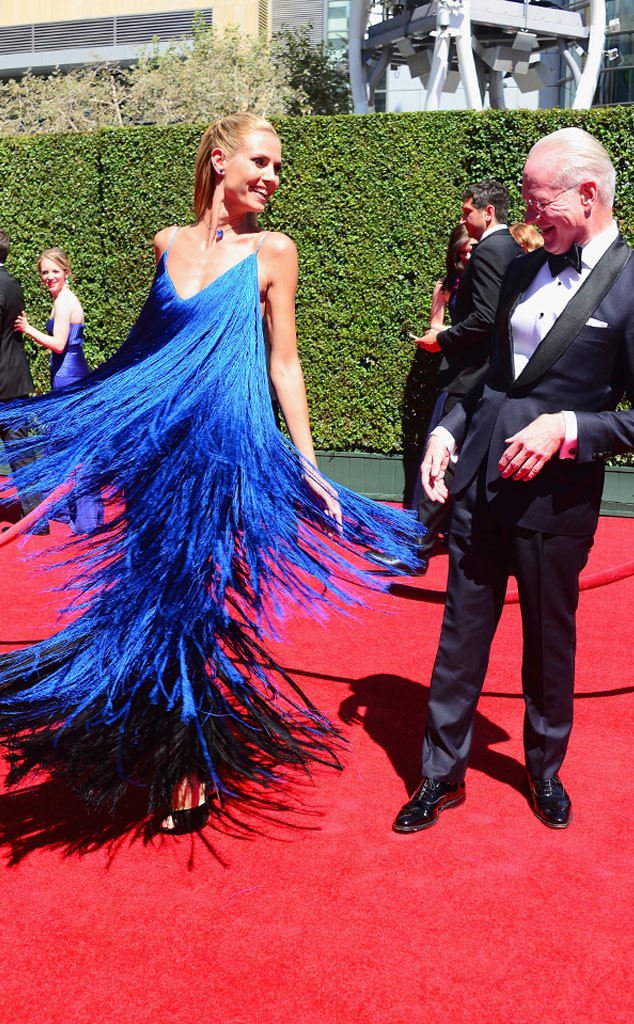 Frazer Harrison/Getty Images
We suppose that once you're an internationally famous supermodel on not one but two top TV shows, you can get away with wearing whatever you want. Case in point: Heidi Klum, who apparently commissioned designer Sean Kelly to make her a dress that could double as a car wash!
Sometimes we get a little dramatic with the clothing comparisons for the sake of a joke. This time it's not necessary. The Project Runway star's black and blue fringed fashion could actually clean a vehicle...or a dog...or Tim Gunn!