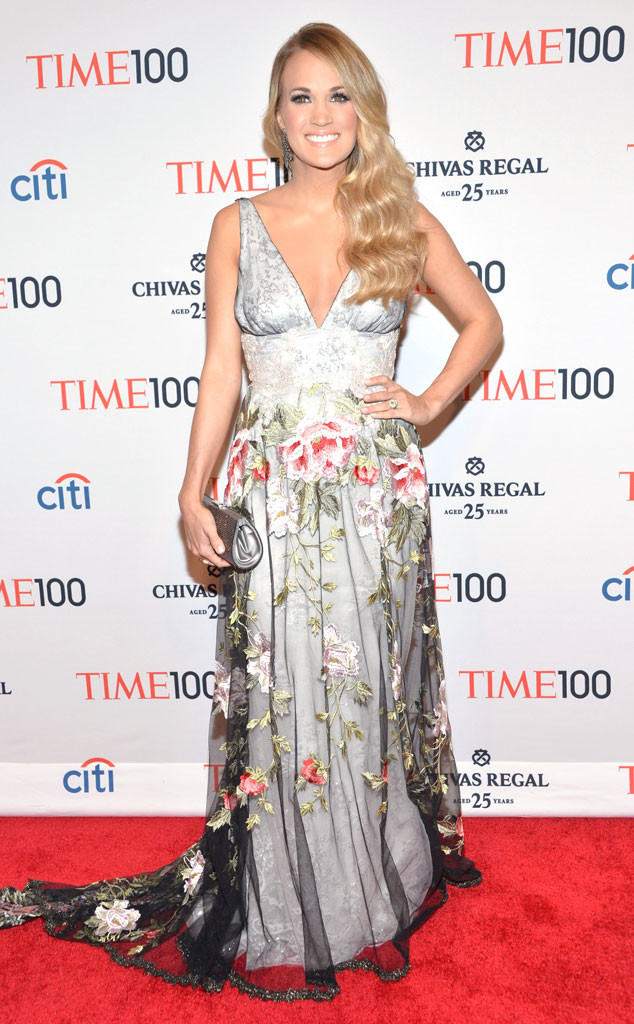 Ben Gabbe/Getty Images
Carrie Underwood is a genius. We were just trying to figure out what in the world we're going to do with our gorgeous wedding gown after the big day. Sell it? Too sad! Shorten it? Too expensive! But the country crooner just delivered us an easy solution. Slap some fabric on the skirt and call it a brand new dress!
Though, we might pick a fabric that makes it a little less obvious this was a wedding gown 15 minutes ago...