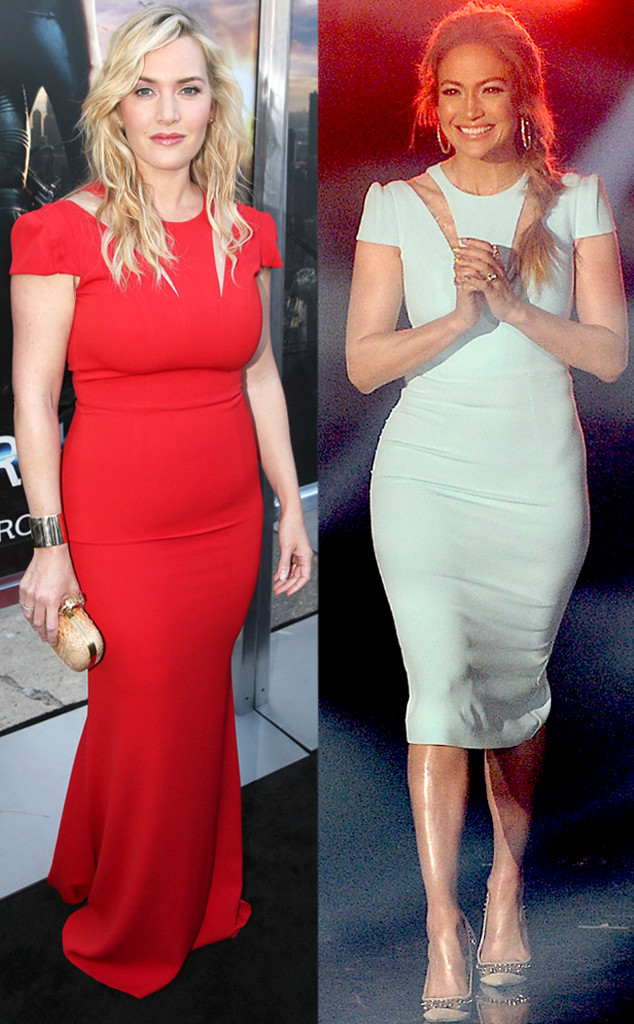 Matt Sayles/Invision/AP/FOX via Getty Images
We might not have noticed Jennifer Lopez's copy if it didn't happen 24 hours after we saw Kate Winslet in a suspiciously similar dress...at the huge Divergent movie premiere. Shame on you, J.Lo! That's a star's gigantic fashion moment!
Yes, the color and length are different, but those sexy shoulder slices provided the tip-off. So who wears this slinky Safiyaa look best? The curvy beauty whose body is insured or the new mamma whose body is an inspiration to us all?