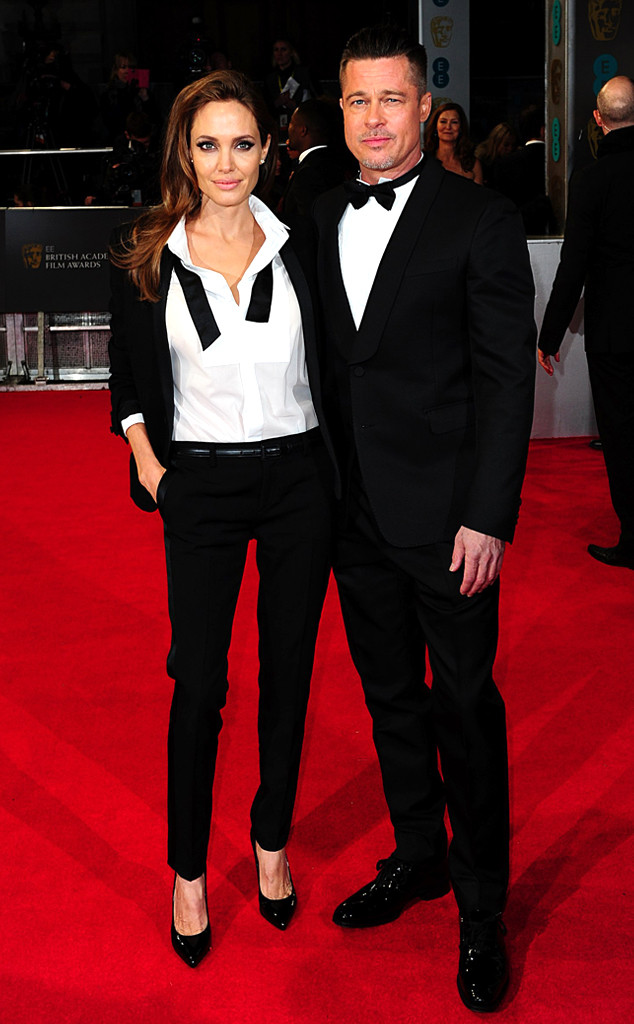 Press Association via AP Images
Has a couple both over the age of 40 with six young kids ever looked this hot? That's a rhetorical question.
Angelina Jolie and Brad Pitt may be walking fewer red carpets these days, but when they do show up the Unbroken director and the 12 Years a Slave star still know how to bring it. We're dying to know who suggested the double tux deal. Did Angie beg for the couples costume as a V-day display or does Brad like his lady best in menswear?