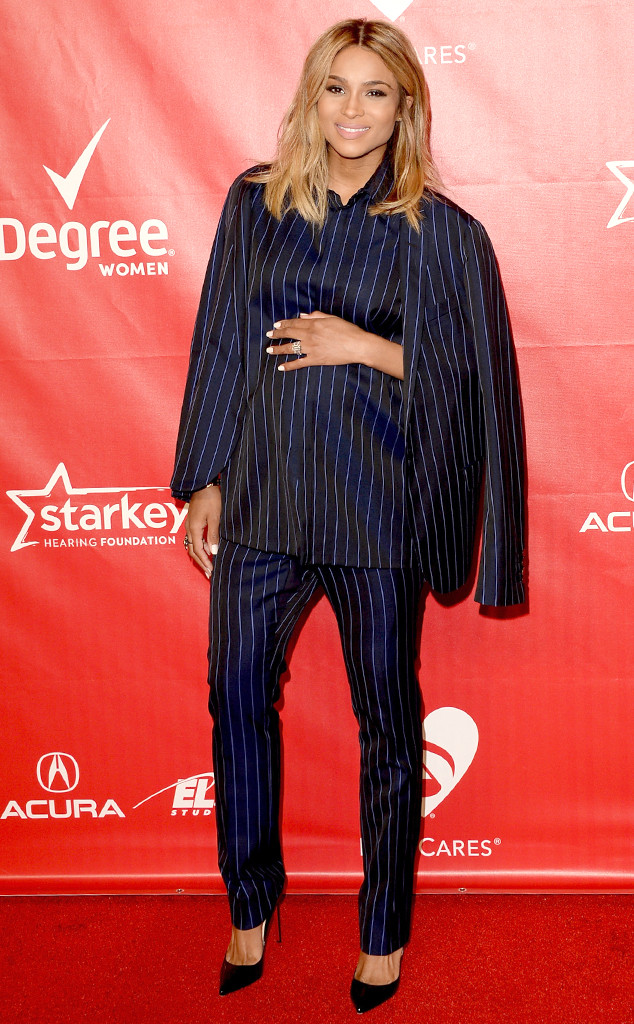 Jason Merritt/Getty Images
Is this what men would dress like if they got pregnant too? If so, we're really glad that they don't.
We'll give Ciara a pass for rocking something far more comfortable than her Grammy's gold stunner, especially since she performed in a completeley new outfit as part of the show's after party. Two outfits in one night with that belly? We're impressed.
But in reality, was there no better option than this Lanvin Homme suit for the days leading up to music's biggest night?
We've seen cuter pregnant celebs in jeans and tented tops. Why did the "1, 2 Step" signer go with a boring navy boys outfit?