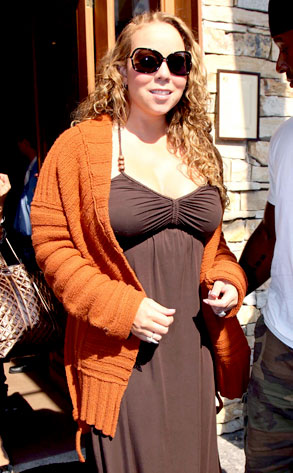 Ramey Photo
Whether she is or isn't with child, Mariah Carey is staying mom mum about it.
"When the time is right, everyone will know," she said via her rep Wednesday.
But the singer didn't have to say a word to add more fuel to the baby-bump fire last week when she stepped out in Brazil wearing a brown sundress by maternity clothes maker a Pea in the Pod. Mimi threw an ol' orange grandpa sweater over it for a very fall look—perfect since it's winter down in South America.
And it got us thinking about all the fabulous, couture-clad baby bumps out there...