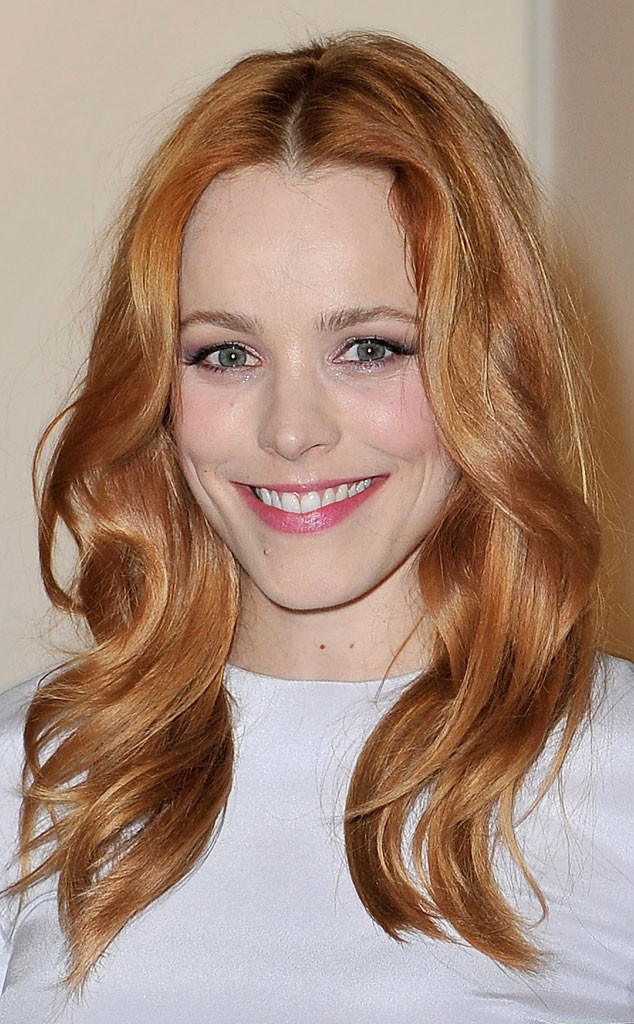 Gareth Cattermole/Getty Images
We can't figure out if Rachel McAdams dyed her hair an electric orange for an upcoming sci-fi role or if she got bored of that gorgeous rich red hue she rocked just a few months ago. We're guessing it was the latter, since her reasoning for dying it red back then was "Why not red? It was one of the last colors I hadn't tried, so I thought I'd give it a whirl."
We'll be so upset if boredom led the About Time star to dye her hair this unnatural shade of orange. We were in love with the deep red, but she also looked amazing as a blond and brunette. But let's be realistic here, the woman is stunning. It's not like the orange hair is ruining her looks.
We will say the rose-hued makeup perfectly compliments her porcelain skin and shockingly doesn't clash with the orange hair. We love how the rose tones make her hazel eyes pop and make every woman in the world want her cheekbones and skin.