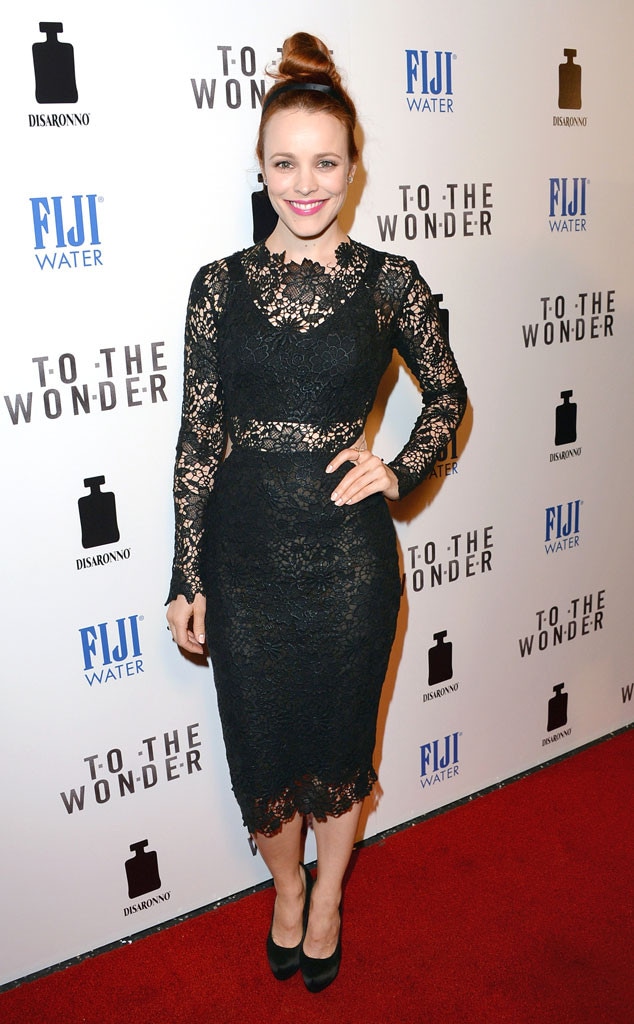 Jason Merritt/Getty Images
Rachel McAdams has a very simple reason as to why she dyed her hair red.
"Why not?" she said at last night's premiere of her new movie, To The Wonder, at the Pacific Design Center in Hollywood. "Why not red?...It was one of the last colors I hadn't tried, so I thought I'd give it a whirl. My mom's a redhead!"
This being Hollywood, many thought the big change was for a movie.
"No, it was just for me," said McAdams, who looked stunning in a black Maria Lucia Hohan dress. "But I'll try to incorporate into a project maybe, too."
To the Wonder, directed by Terrence Malick and costarring Ben Affleck and Olga Kurylenko, will be released Friday in select theaters and on VOD.
For more from the premiere, check out E! News tonight at 7 p.m. and 11:30 p.m.
Watch:
Rachel McAdams Dyes Her Hair Red