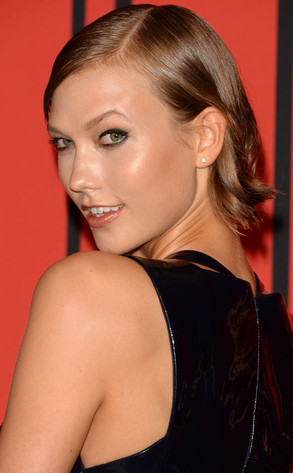 Andrew H. Walker/Getty Images
Yes, we know it's not tough for a supermodel to look amazing. But, at last night's CFDA Fashion Awards, Karlie Kloss was surrounded by some of the most beautiful models and starlets in the world and her sky-high cheekbones and ethereal skin still stole the show.
We love that the Victoria's Secret model didn't go too dramatic with the eye or lip, which would have competed with her perfectly highlighted skin. She used a black liner to make a baby kitten eye on the top lash line and smudged the black liner on her bottom lash line to give the look a subtle smoky feel.
As for the hair, Karlie's sleek side-parted bob was waxed into submission, giving it a modern feel. Normally we wouldn't support using so much product on a bob, but combined with the sultry makeup and leather bustier of her dress, it actually works.