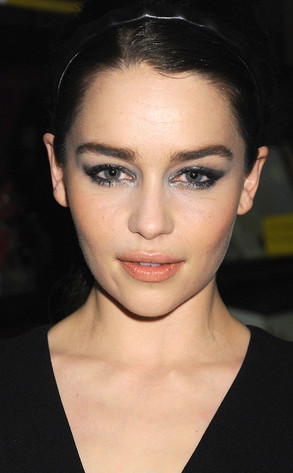 Jennifer Graylock/Getty Images
We were shocked when we saw this close-up of Emilia Clarke. She's always had perfect skin and made flattering hair and makeup choices in the past. But Khaleesi herself looks like may have spent a bit too much time looking for her dragons in the desert and forgot to apply sun block beforehand.
The usually flawless Game of Thrones actress hardly looks her young 26-years-old here. Has our favorite warrior queen been sleeping in her makeup and forsaking sunscreen? Check out this photo Emilia posted of herself on her Facebook page a mere month ago. She looks young and stunning without a stitch of makeup.
Not only does Emilia's skin look a few years more mature than the rest of her, but her eye makeup is so dark and dramatic it takes away from her glowing green eyes.