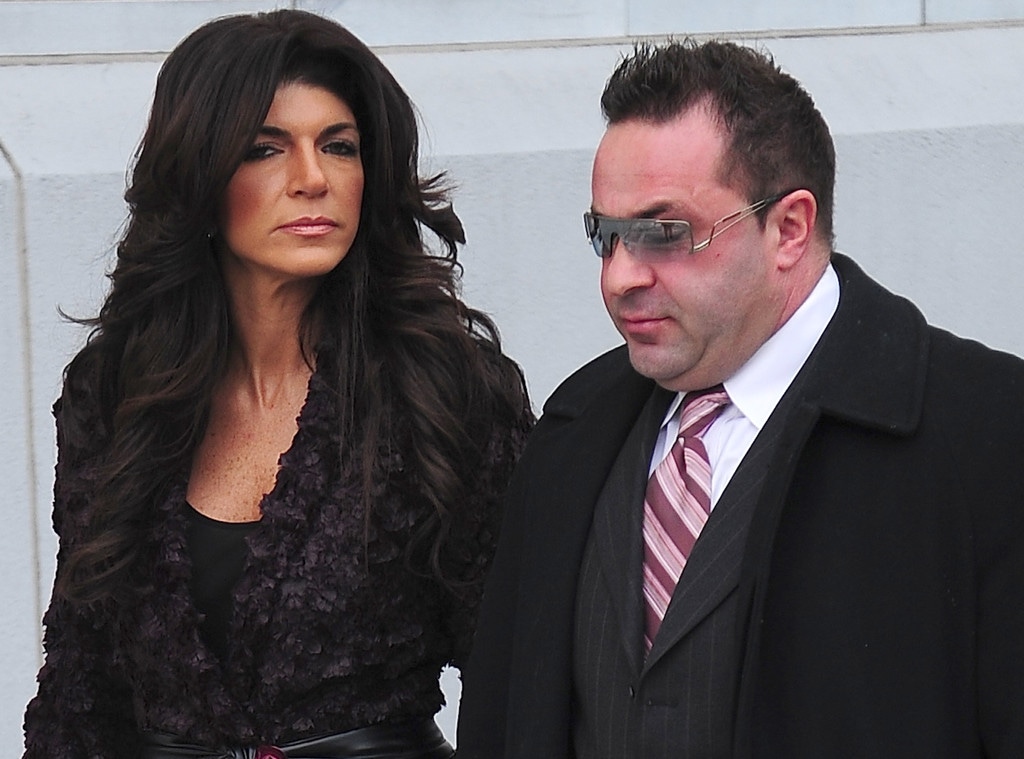 Alo Ceballos/GC Images
Teresa Giudice's holiday plans have been revealed, so will she be visiting her husband Joe Giudice?
E! News has learned that the Real Housewives of New Jersey star will not be visiting her husband on Christmas Day specifically, but she will be seeing him over the holiday weekend. The Giudice family attorney James Leonard, Jr. tells E! News that although Teresa will not be visiting Joe on Christmas Day itself, "There will be a family visit to Joe this weekend. Everyone is looking forward to seeing him for the holiday."
After that, Teresa will be taking her girls Gia, 17, Gabriella, 14, Milania, 13, and Audriana, 9, on a "tropical vacation."
Back in October, a Pennsylvania immigration court judge ruled Joe is to be deported to his native Italy after his release from prison. Joe is set to be released from prison in March 2019 and is then expected to be transferred into ICE custody.
Watch:
Teresa Giudice's Husband Joe Will Be Deported
Following the ruling, a source told E! News, "Teresa is devastated at the news that Joe will be deported to Italy. Even though she always knew this was a possible outcome, Teresa convinced herself that Joe wouldn't be deported."
"Teresa and Joe have no current plan in place for what to do next in their marriage, even though she is committed to finding a way to make this situation work for her family," the insider continued. "She hates the idea of uprooting her children from their lives and leaving her elderly father who lives with her to move across the world."
The source added that Teresa is being "strong" for her daughters, "Caring for them and her father is of the upmost importance to Teresa right now."