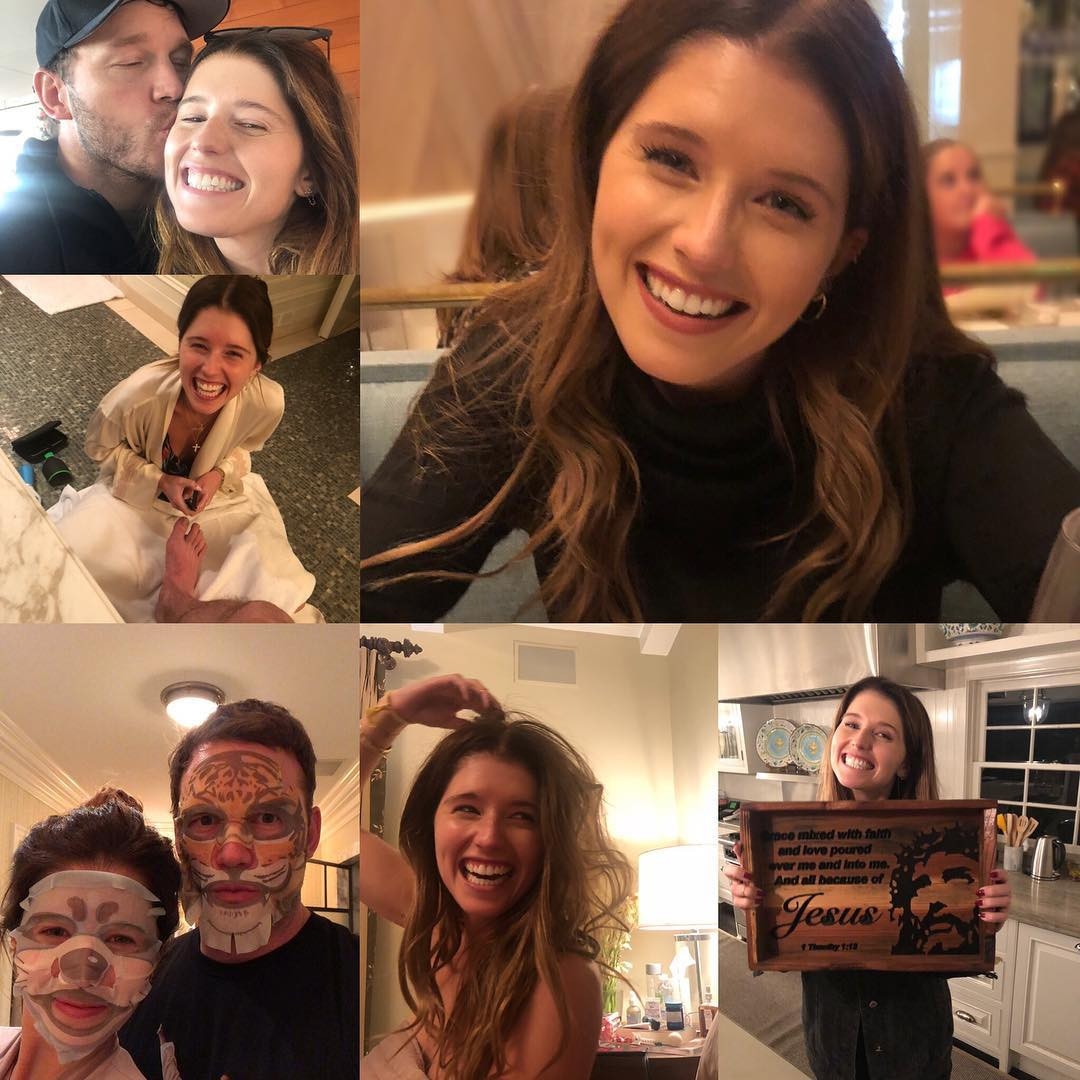 Instagram
Chris Pratt is sending some unconditional love to Katherine Schwarzenegger on her 29th birthday. 
In what marks one of the only times Pratt has ever discussed their relationship publicly, the Guardians of the Galaxy star took to Instagram on Thursday with a heartfelt message for his girlfriend of at least six months. 
"Happy Birthday Chief!" Chris, 39, captioned a series of never-before-seen snapshots of the couple. "Your smile lights up the room. I've cherished our time together. Thrilled God put you in my life. Thankful for the laughs, kisses, talks, hikes, love and care." 
In one especially adorable photo, the A-list actor plants a kiss on Katherine's cheek, who is also shown giving her man a pedicure and posing for a selfie while doing a face mask. Chris also shared a few shots of Katherine smiling for the camera, as well as a religious wood carving he most likely created for her. 
Chris and Katherine have been practically inseparable since photos of the duo indulging in a romantic picnic made headlines last June. 
And just last night, Chris enjoyed some quality time with Katherine's younger brother, actor Patrick Schwarzenegger, at a Los Angeles Clippers game. 
So what makes this Hollywood relationship the real deal? A source recently told E! News, "From the moment they met, it just seemed different for Katherine. This is definitely the most serious relationship she has had. They haven't been together that long but everyone is rooting for an engagement to happen soon."
In honor of Katherine's special day, check out all of her and Chris' cutest moments by scrolling below! 
Happy birthday, Katherine!