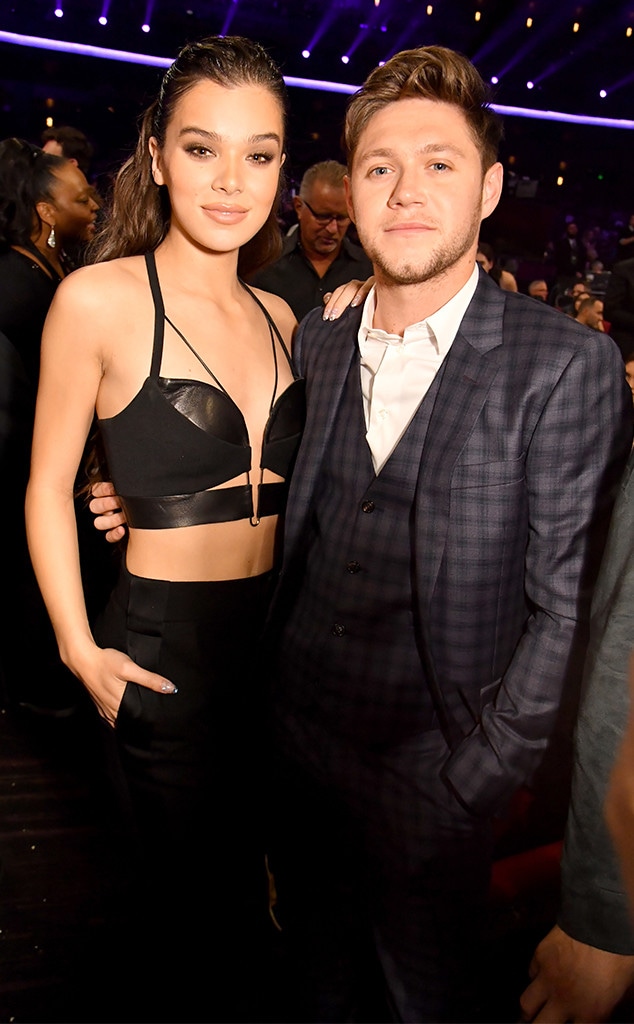 Jeff Kravitz/AMA2017/FilmMagic for dcp
There may just be a new couple alert in this town!
After weeks of speculation, it appears that Niall Horan and Hailee Steinfeld have taken the next step in their friendship.
"It's true that Hailee and Niall are dating, but at this point it's still pretty casual," a source shared with E! News.
The news comes just a few short days after the Pitch Perfect star and "Let Me Go" singer took to Twitter and shared a photo where she was wearing a Niall concert tee.
In fact, that was the first of many clues that something special was brewing between the two.
Back in February, Niall and Hailee spent President's Day weekend in Las Vegas where they attended a Backstreet Boys concert together at Planet Hollywood Resort and Casino.
A source also confirmed to E! News that after the show, the duo hit up XS Nightclub where they sat together at a stage table with a few friends and enjoyed a DJ set by Diplo.
And then there was Niall's birthday post for Hailee that had fans and followers oohing and awing. "Happy birthday to the loveliest person on the planet and one of my best friends @haileesteinfeld," he shared online. "Have no idea what the hell is going on in this photo. Love ya hails."
While it's far too early to tell just how serious this relationship is, there's no denying the fact that both musicians have a busy few months ahead.
Niall is hitting the road this summer with Maren Morris where he will perform his biggest hits from his solo album Flicker.
As for Hailee, she's working on new music and preparing for a tour with Charlie Puth.
"The new music is being worked on so that will dictate the show," she shared with E! News at the 2018 Grammys. "I'm very much looking forward to what that will be."