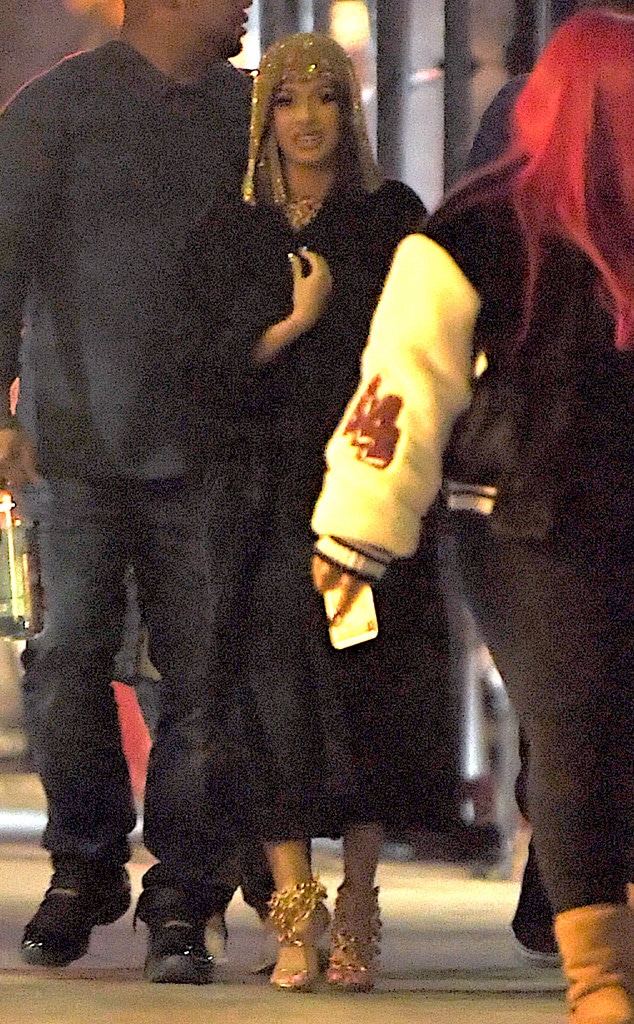 Splash News / SplashNews.com
Cardi B was spotted on the set of her music video over the weekend.
The "I Like It" rapper was photographed in Brooklyn on Sunday evening for the video shoot, wearing a robe, heels and a headpiece. The outfit is raising eyebrows as the headpiece bares a resemblance to one Nicki Minaj recently wore on the cover of her Queen album.
It was just last week that Cardi was spotted donning a rhinestone ensemble on the set of her music video in Miami. The outfit had fans comparing it to Minaj's attire that she wore in her and Future's "You Da Baddest" music video in 2017.
Also over the weekend, Cardi appeared on CBS Sunday Morning and opened up about her September fight with Minaj during fashion week.
When asked if it's "embarrassing" to be involved with the feud, Cardi said it's "unnecessary."
"But, am I ever embarrassed about anything that I do?" Cardi continued. "No."
"I think it's bad for business," Cardi added. "You know, a lot of people say, 'All publicity is good publicity.' To me it's not, because that takes away of people paying attention to your craft. It makes people not even care about your craft, they just want to see drama." 
Cardi and Minaj seemingly called a truce via social media in late October. But since then, the two superstars have hinted that the feud is still ongoing.