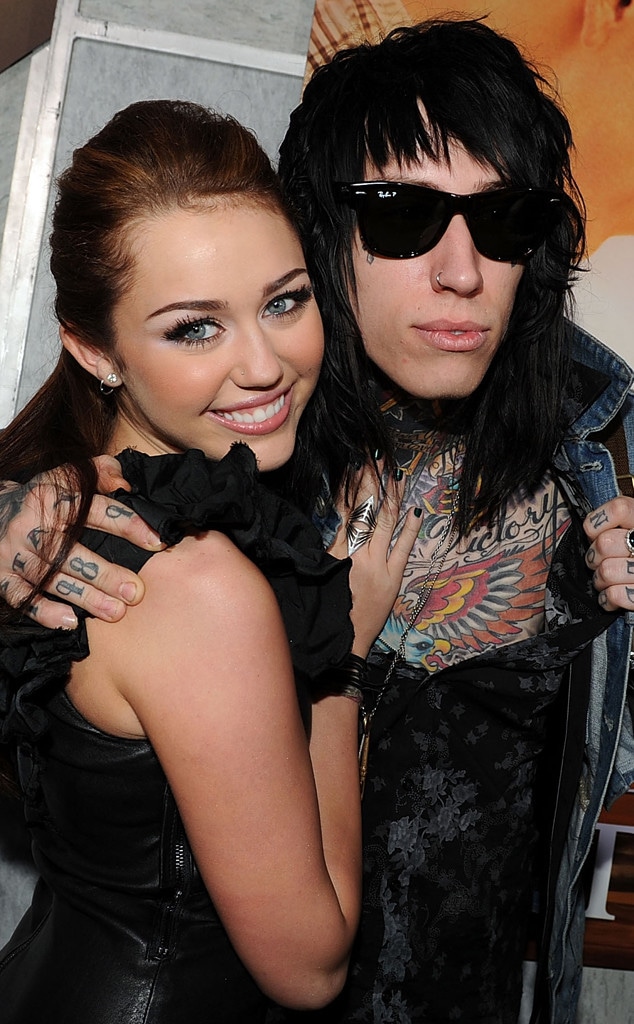 Kevin Winter/Getty Images
Another member of the Cyrus family is getting hitched!
Days after Miley Cyrus' little brother Braison Cyrus  popped the question to his longtime girlfriend, older bro Trace Cyrus did the same. 
The 29-year-old pop rocker (who rose to fame as the front man of early 2000s band Metro Station) announced his engagement to fellow singer Taylor Sanders on Instagram. 
"Well... it's official! SHE SAID YES!" Trace captioned a video of his future wife holding back happy tears after the proposal. "We're getting married! I will love you FOREVER!!!" 
He also shared another video of Taylor showing off her dazzling diamond ring, saying, "Alright, it's not a secret anymore. We're engaged! I love you." He added in the caption, "I still can't believe @taylorlaurensanders is about to be my wife! You're me best friend boo." 
Trace and Taylor first began documenting their romance on social media in February of this year, and often keep their hundreds of thousands of followers up to date on their many musical collaborations. 
The musician famously dated former Disney Channel star Brenda Song off and on for seven years. This past Valentine's Day, Trace chronicled their split in an emotional song simply titled "Brenda."
"I wrote this song last year in Nashville after Brenda and I broke up," he shared on social media at the time. "Her and I have both moved on and I'm extremely happy for her. She inspired me to write countless songs and was such an important part of my life. I will always cherish songs I have like this one to remind me of our crazy 7 years together."
Meanwhile, Taylor couldn't be more excited to be embraced by the famous Cyrus fam with open arms. 
As she gushed on Instagram, "I can't believe I get to marry my bestest friend. We've been inseparable since day one and now it gets to be that way forever. Ilove you so much @tracecyrus and you mean the world to me and I've been waiting on you forever! You're my dream man and AHHHHHH I still can't believe it. You're amaxing. I can't wait to make babies with you..."
Take a look at the stunning engagement ring in the video above!
Congratulations to the happy couple!