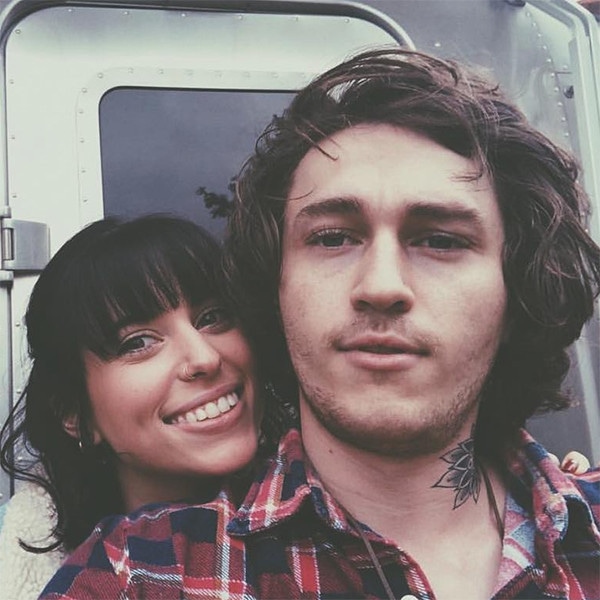 Instagram / Braison Cyrus
This holiday season is bittersweet for the Cyrus family, as they encounter happy news following a recent tragedy: Miley Cyrus' brother Braison Cyrus' engaged to girlfriend Stella McBride.
The 24-year-old musician, actor and model announced the news on Instagram on Friday, alongside a photo of him kissing his new fiancée in Nashville and a shot of her oval opal engagement ring.
"She said yes," he wrote. "My life has changed in so many amazing ways this year but the most amazing has been meeting and falling in love with you. I love you with all my heart and I cannot wait to marry you @stylesofstella."
"Love of my life - nothing has ever made me happier than saying yes to forever with you," Stella wrote on her own page. "You are the sweetest soul and I cannot wait to be your wife."
"She said YES congratulations @braisonccyrus @stylesofstella #love #shesaidyes #family," wrote Braison and Miley's mom, Tish Cyrus.
John Shearer/Getty Images
Watch:
Liam Hemsworth & Miley Cyrus' House Burned Down By Wildfires
Tish posted a photo of her daughter's destroyed home on Instagram at the time, writing, "LOVE lives here and always will... California has been through so much this week and I feel more thankful than ever. Thankful that @liamhemsworth is my daughters hero. He got all of her furry babies out safe and sound all while leaving a home he felt he would never see again. Thankful for the community of Malibu for standing stronger together and praying for those who lost far more than things that can be replaced. Words cannot describe my gratitude for the @losangelesfiredepartment and for the sacrifices they make for the safety of others every single day. Anyone who knows me, knows my love for California... this makes me love you even more! #californiastrong#malibu."