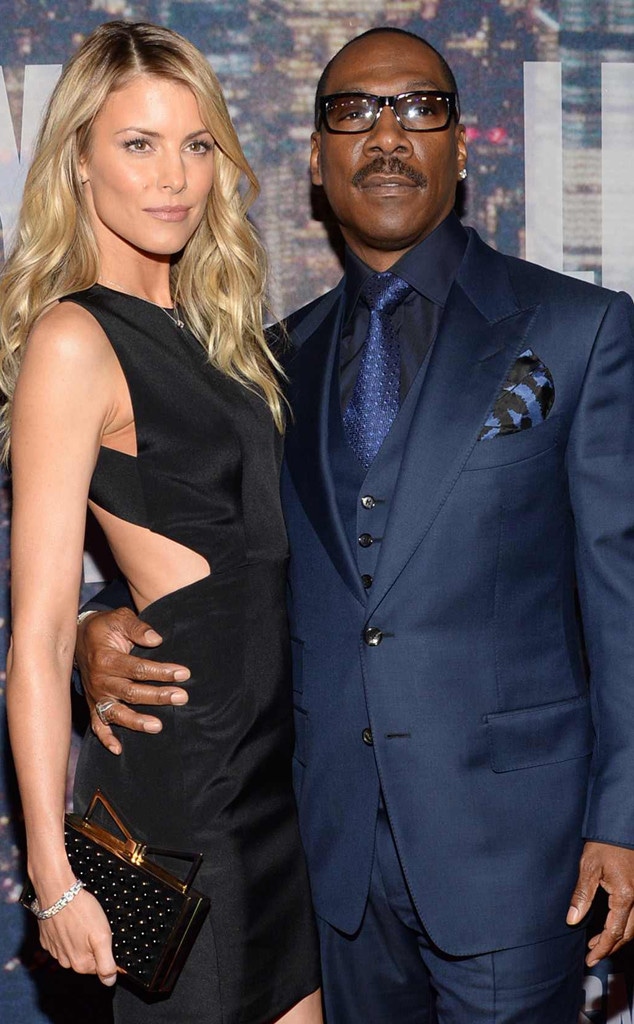 Jamie McCarthy/NBC
Eddie Murphy is now a happy father of 10!
The 57-year-old comedian and his fiancée Paige Butcher welcomed a baby boy on Friday, Nov. 30. 
Their son named Max Charles Murphy came into the world weighing a healthy 6 lbs., 11 oz., and measured 19 inches long. A rep for Murphy revealed, "Both mother and son are doing well."
The newborn is Eddie's second child with the model, who he started dating in 2012. In the six years since they started dating, they welcomed daughter Izzy Oona Murphy in 2016. 
Eddie already has a good amount of experience with newborns under his belt, having eight children from previous relationships over the years. The comedian first became a dad when he dated Paulette McNeely and had his eldest son, Eric, 29. Later, he welcomed son Christian, 27, with ex-girlfriend Tamara Hood. 
And from his marriage to ex-wife Nicole Mitchell Murphy, he was gifted Bella Zahra, 16, Zola Ivy, 18, Shayne Audra, 23, and Bria, 28, and son Miles Mitchell, 25. 
Murphy and Spice Girl Mel B also share a daughter, Angel, 11.
The addition of Max to the Murphy family is the cherry on top of a year filled with great news.
In September, Eddie and Paige, 39, got engaged following nearly six-years of dating. Although, there is little known of the large diamond that Eddie gifted to his wife-to-be, since the couple is noticeably absent from social media. In 2013, Butcher told Vanity Fair, "I'm in a relationship with a celebrity, so I felt like there's already enough of me out there... I felt like I was giving out too much information. I was giving people too much access. I like to keep as much private as possible now."
Unfortunately that means there likely won't be any adorable photos of baby Max, but, oh well!